Pistons for Hope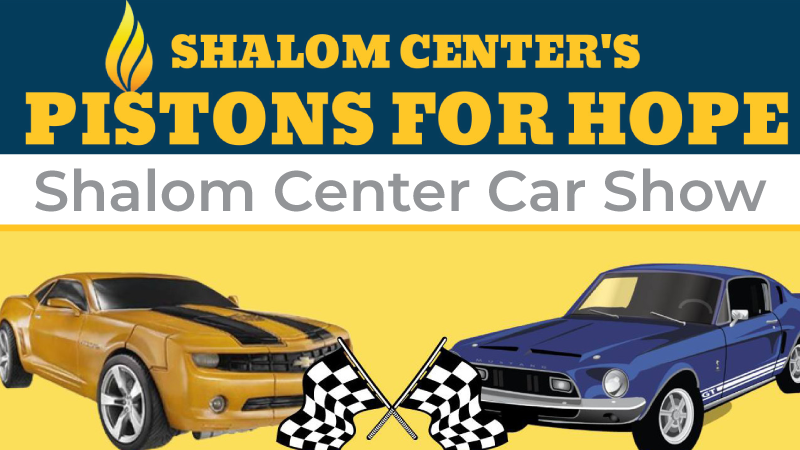 Event Date: Saturday, June 24, 2023
Event Time: 10:00am - 2:00pm
Our 2nd Annual Pistons for Hope is BACK!
The public will vote for their favorite car—NEW School VS. OLD School. We will have games, food trucks, a DJ, a beer tent, and much more. Community members are asked to bring non-perishable items to support the Shalom Center's Food Pantry programs. Car Pre-Registration is only $5.00 ($10.00 at the door). The winners will be announced at 1pm. Everyone loves a car show! This is a fantastic opportunity to get your name in front of a very enthusiastic crowd.
Call 262-658-1713 for more information
About the Center
Shalom Center is a 501(C)3 in Kenosha County serving as the only homeless shelter, largest food pantry, and longest running nightly meal program. Shalom Center is a community resource that provides housing, food, guidance, and support to individuals and families in need across our community. Our mission is simple: serve the community through food, shelter and supportive ways. We believe that this mission will help realize a greater vision: self-sufficiency by maximizing the potential of people we serve.
SHARE THIS: