Swing Fore Shalom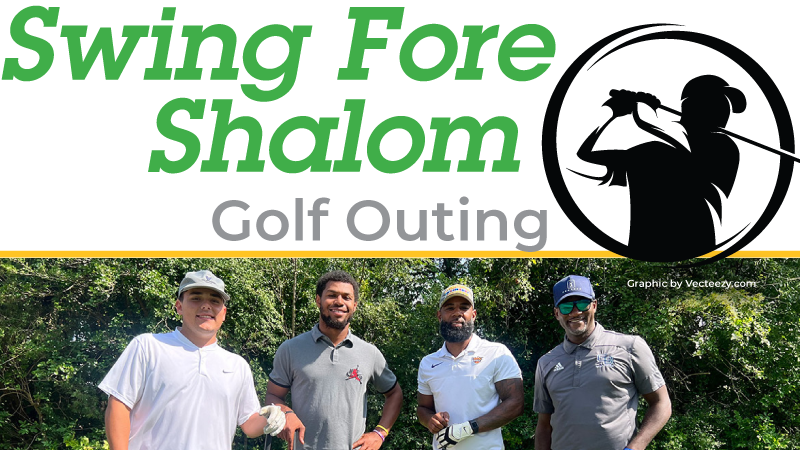 Event Date: Friday, September 8, 2023
Event Cost: $125 or $400 Foursome
Join us for the Swing Fore Shalom Golf Outing. All proceeds and sponsorships support Shalom Center. It will be a great time and a perfect opportunity to build awareness for your company!
Event Highlights:
$125 Single Registration
$400 Foursome Registration
$20 All Game Wristband
50/50 Raffle
Lunch on the Turn
Prizes & Contest Awards
Call 262-658-1713 for more information.
About the Center
Shalom Center is a 501(C)3 in Kenosha County serving as the only homeless shelter, largest food pantry, and longest running nightly meal program. Shalom Center is a community resource that provides housing, food, guidance, and support to individuals and families in need across our community. Our mission is simple: serve the community through food, shelter and supportive ways. We believe that this mission will help realize a greater vision: self-sufficiency by maximizing the potential of people we serve.
SHARE THIS:
Upcoming Events
Date: Thursday, May 4th, 2023

We would like to invite you to be a part of our Annual Celebration. Our theme this year is "Celebrate Hope" and we are hoping to raise $40,000. We can't meet our goal without the help of people/companies/organizations like you/yours. At the link below you'll find an array of ways you can support this enjoyable evening and worthy cause. Call 262-658-1713 for more information.

Date: Saturday, June 24, 2023

Our PISTONS for HOPE "Free" car show will take place again at St. Anne's Catholic Church, 9091 Prairie Ridge Blvd, Pleasant Prairie, WI. The public will vote for their favorite car—NEW School VS. OLD School. We will have games, food trucks, a DJ, a beer tent, and much more. Community members are asked to bring non-perishable items to support the Shalom Center's Food Pantry programs. Car Pre-Registration is only $5.00 ($10.00 at the door). The winners will be announced at 1pm. Everyone loves a car show! This is a fantastic opportunity to get your name in front of a very enthusiastic crowd. Call 262-658-1713 for more information.