Shalom Center Executive Director Tamarra Coleman Honored as One of Southeast Wisconsin's Notable BIPOC Executives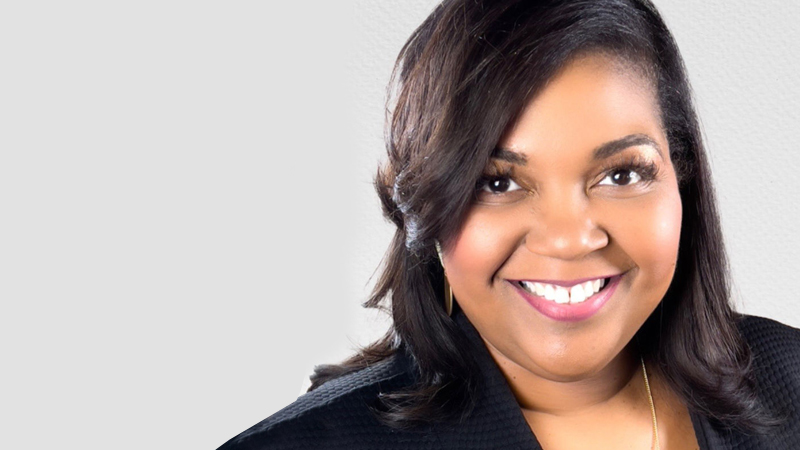 Kenosha WI, (February 24, 2023) Tamara Coleman, Executive Director at the non-profit Shalom Center in Kenosha was honored by BizTimes Media as one of Southeast Wisconsin's Notable BIPOC Executives for 2023. Executives chosen have demonstrated excellence in their field and the ability to effect change within the organization and community. Selected BIPOC Executives also have assumed leadership positions outside of their own organization including professional organizations and civic service initiatives.
"I am humbled to be among the group of BIPOC executives honored this year. This recognition is symbolic of the strides and accomplishments made by so many people who have come before us," said Coleman.
Tamarra left the business world in 2015 to become a member of the management team at the Shalom Center as the Director of Programs and Operations. In February 2019, she became the Executive Director. Tamarra is the Board Chair of the Kenosha Community Health Center/Pillar Health, Executive Board member for Building Our Future, and a Board member of the Kenosha Chamber of Commerce, Kenosha Area Business Alliance, and Advocate Aurora Community Board. She also sits on many local committees advocating for low-income and homeless families and individuals.
"As a dynamic, transformational leader, Tamarra is deeply passionate about improving the lives of others. The Shalom Center has a motto of HOPE—Helping Other People Every day," stated Andrew Pitts, Shalom Center Board Chair. "Tamarra exemplifies that motto as she works to support individuals and families in need."
Under her leadership, the Shalom Center annually distributes 1.1 million pounds of food, provides 18,878 shelter nights, serves 55,848 meals, and coordinates 400 volunteers. Tamarra is currently overseeing a new construction project of a fully funded 10,500 sq. ft. community resource center. The new resource center will provide greater access for community members to get the services, case management, and wrap-around services that they need to continue to make a better life for themselves. Tamarra believes that leadership is a service, not a position. "I want to be an example for women and girls, not only in the educational arena but also in pursuit of life goals," concluded Coleman
About the Center
Shalom Center is a 501(C)3 in Kenosha County serving as the only homeless shelter, largest food pantry, and longest running nightly meal program. Shalom Center is a community resource that provides housing, food, guidance, and support to individuals and families in need across our community. Our mission is simple: serve the community through food, shelter and supportive ways. We believe that this mission will help realize a greater vision: self-sufficiency by maximizing the potential of people we serve
SHARE THIS:
PRESS & PUBLICATIONS
Hope Box: Jeffrey Hines unveils his Eagle Scout project at the Shalom Center
May 31st, 2023
Shalom Center receives United Way Spirit of Caring Award
April 1, 2023
Pleasant Prairie honors Shalom board member Wayne Koessl with street naming
Jan 15, 2023
Tamarra Coleman named as one of this year's Gateway Technical College Dr. King Humanitarians
Jan 11, 2023
Tamarra Coleman, Shalom Center step up to serve the community
Feb 4, 2022
Community: As Shalom Center turns 40, let's continue taking care of each other
Jan 31, 2022
Keeping Kenosha warm for the winter
Nov 9, 2021
Successful Sunday: Pasta dinner benefitting the Shalom Center a big hit
Nov 8, 2021
Shalom Center hosting Back2School Party Thursday
Aug 24, 2021
Kenosha Community Foundation announces 2021 Unrestricted Funds Grants
Jun 1, 2021
Kenosha County Food Bank partners with other nonprofits to streamline food distribution
Apr 20, 2021
Shalom Center celebrates major milestone
Feb 26, 2021