Wednesday & Friday
8:30 AM – 11:30 AM
*Drive thru service ending after June 3, 2022*
Due to federal guidelines, we can only serve Kenosha County residents.
Please bring a valid ID and recent piece of mail (bill, legal notice, etc.)
__________________________________________________________________________
Virtual Food Pantry (NEW!)
Wednesday & Friday
8:30 AM – 11:30 AM
Starting on June 1, 2022, you will be able to order your groceries online through our portal. This online ordering system will allow you to select your groceries and the day/time you pick them up! Skip the wait, fill out a Online Pantry Registration Form prior to ordering.
All new and existing guests are required to complete this form.
Due to federal guidelines, we can only serve Kenosha County residents.
Please bring an ID for everyone in the household and a recent piece of mail (bill, legal doc, etc..)
_________________________________________________________________________
Senior Box Program (CSFP)
Wednesday & Friday
8:30 AM – 11:30 AM
The Commodity Supplemental Food Program (CSFP) is for persons of at least 60 years of age that income qualify. You can find the income limits here. A pre-packed dry goods box, supplied by the USDA, is available once a month per person and can be picked up when you arrive.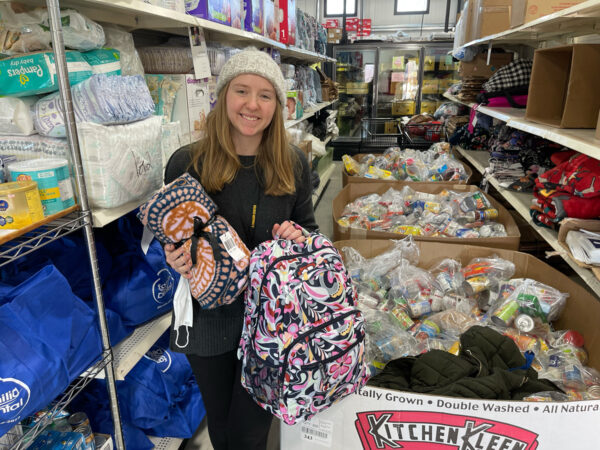 1. Get registered!
– Fill out an Online Pantry Registration Form.
– All new and existing guests are required to complete this form.
– You can choose to upload identification and mail at this time. If you are unable to do so, they will be required when you pick up your groceries.
NOTE: We require a photo ID, birth certificate, Forward Health card, and/or school registration document for ALL members in the household. We also require one piece of mail dated within the last 30 days that has a name of someone in the household.
– Once the form is completed, you will receive a confirmation email with a link to the online Pantry Order Form.
– You are welcome back to pick up groceries once per month.
___________________________________________________________________
2. Order your groceries! (The order form will open June 1st, 2022)
– Fill out a Pantry Order Form online one week before you'd like to pick up your groceries. Orders can be placed Monday-Friday.
Example: You want to pick up groceries on Wednesday, June 8th or Friday, June 11th so you place an order before Friday, June 3rd at 5pm.
– Please include any requests or needs and we will do our best to accommodate you!
___________________________________________________________________
3. Confirm and pick up your food!
– You will receive an email and/or phone call 48 hours before your appointment.
– Please confirm, change, or cancel your appointment.
– Arrive during your selected date and time. Enter through Door #5, check in, and provide any missing documents. Then, get your pre-packed cart of groceries! It is that easy!
Confused? Having trouble? If you are unable to complete the online forms, please come in during our normal pantry times. We would be happy to serve you.
Please call 262-658-1713 ext. 100 or email foodpantry@shalomcenter.org for all questions and concerns.
Over 1.1 million pounds of food were distributed in 2020.
10,450 unduplicated families are served in our pantry.
600 senior boxes are also packed in our warehouse to be distributed to elderly neighbors in our community.​
Abby Markuson, Food Pantry Manager
markusona@shalomcenter.org
Dustin Ean, Warehouse Manager
eand@shalomcenter.org
Proudly Supported By:
Burger King

Forbes

Mashable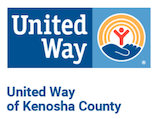 Pepsi